Every thing a manager does is only for two kinds of people:
new customers & current customers
For now, Good Karma takes care of new customers.
Whether they come through your phone, your website, social media or when people just walk into your studio.
24/7
I am running two yoga studios. I used to struggle to attend phone calls, inviting people for trial classes. With the help of Good Karma I could manage all these work without missing any calls.

Good karma is designed in such a way that all the necessary information is given out with least involvement from my part. Giving right information at right time, trial class booking and in turn increasing the conversion rate is what I gained through Good Karma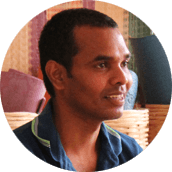 Take a Peek
Good Karma is mobile from the ground up. For you, your managers and your customers.